Lately I came to the conclusion that there something missing in my life, or more importantly, my toolchain. You may now call me crazy, but a foundry was the answer.
So I got started building one. After long and intense research through a lovely summer night I knew what I needed. It should be small and able to melt around a litre of metal in under an hour. Many builders use oil barrels or similar but as mine should be a bit smaller I decided to get a nice 14l tin Bucket. For insulation I mixed 1 part Plaster of Paris with 1 part play sand, and added water till I was able to stir it. (Note: I would not use the same mixture again, it works so far and is cheap, but there should be something better).
As lots of air are key to a hot foundry an air tunnel in the bottom was needed. As carving it out later would be a pain I decided to put a tunnel made of cardboard and duct tape in, which could be burnt out later.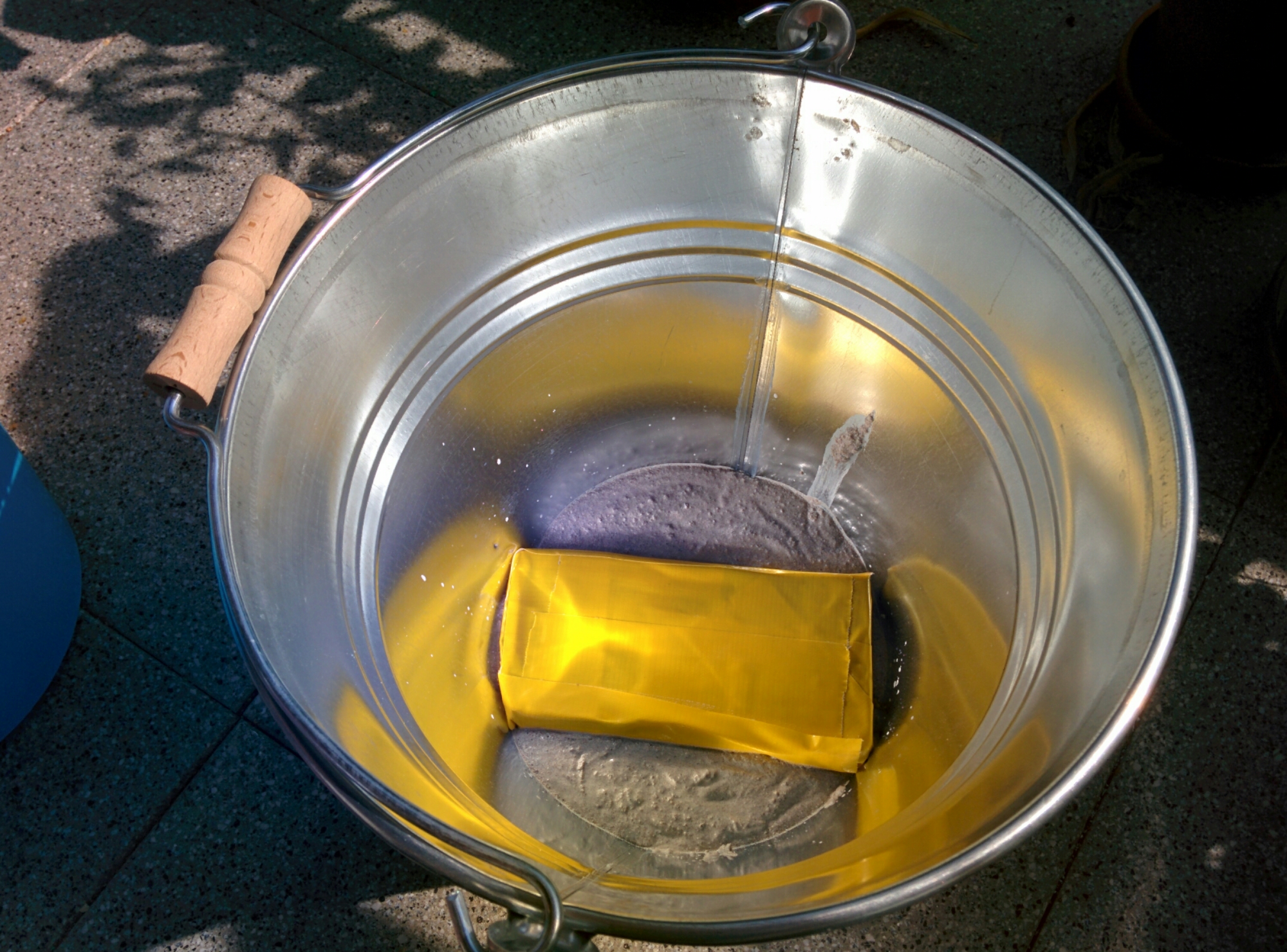 On top of it some centimetres of cement, then I added a pipe filled with sand working as a space holder. This will be the main burning area.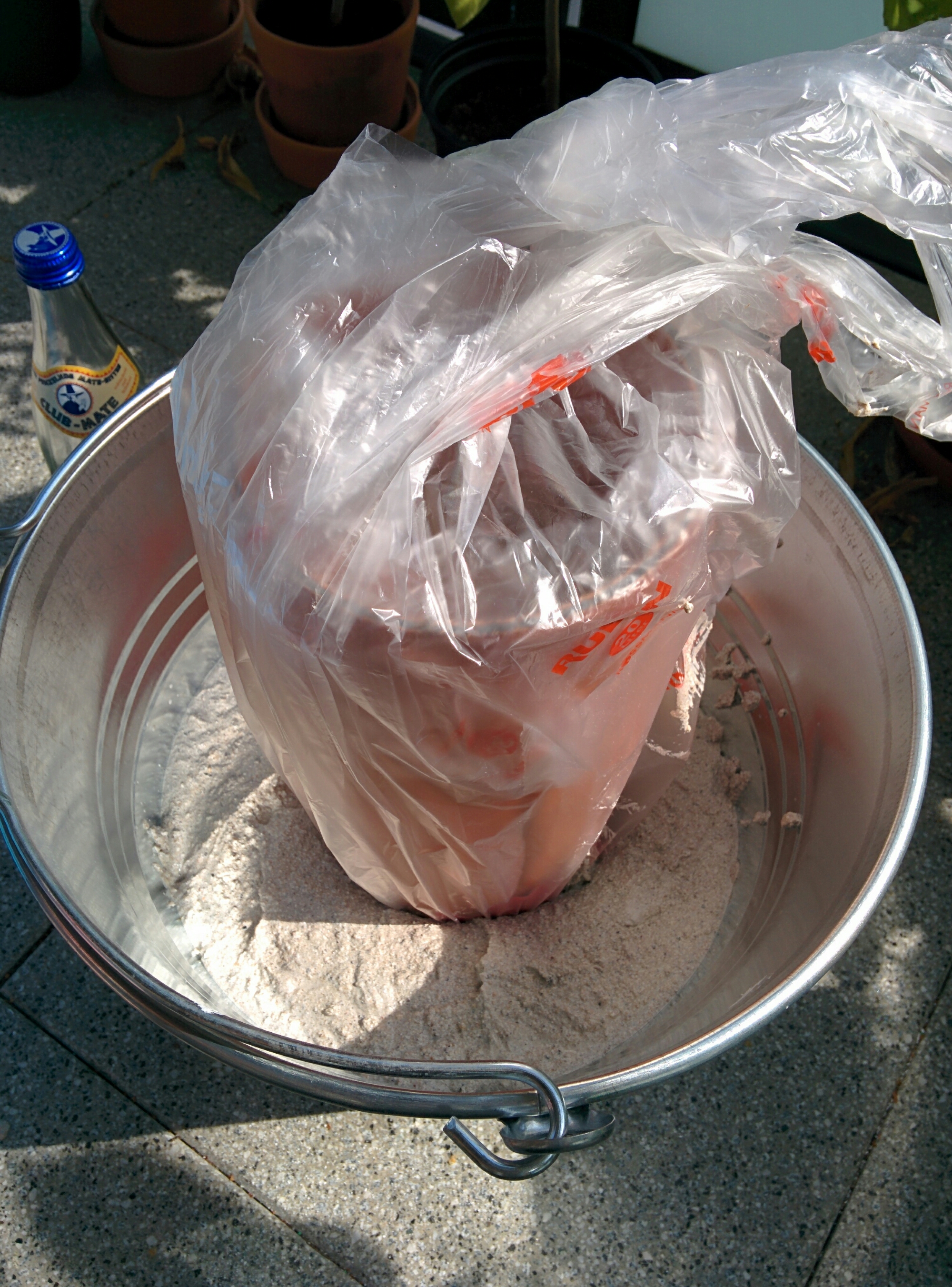 After filling it up I had to wait for around 6 hours till I could get started on removing the pipe again.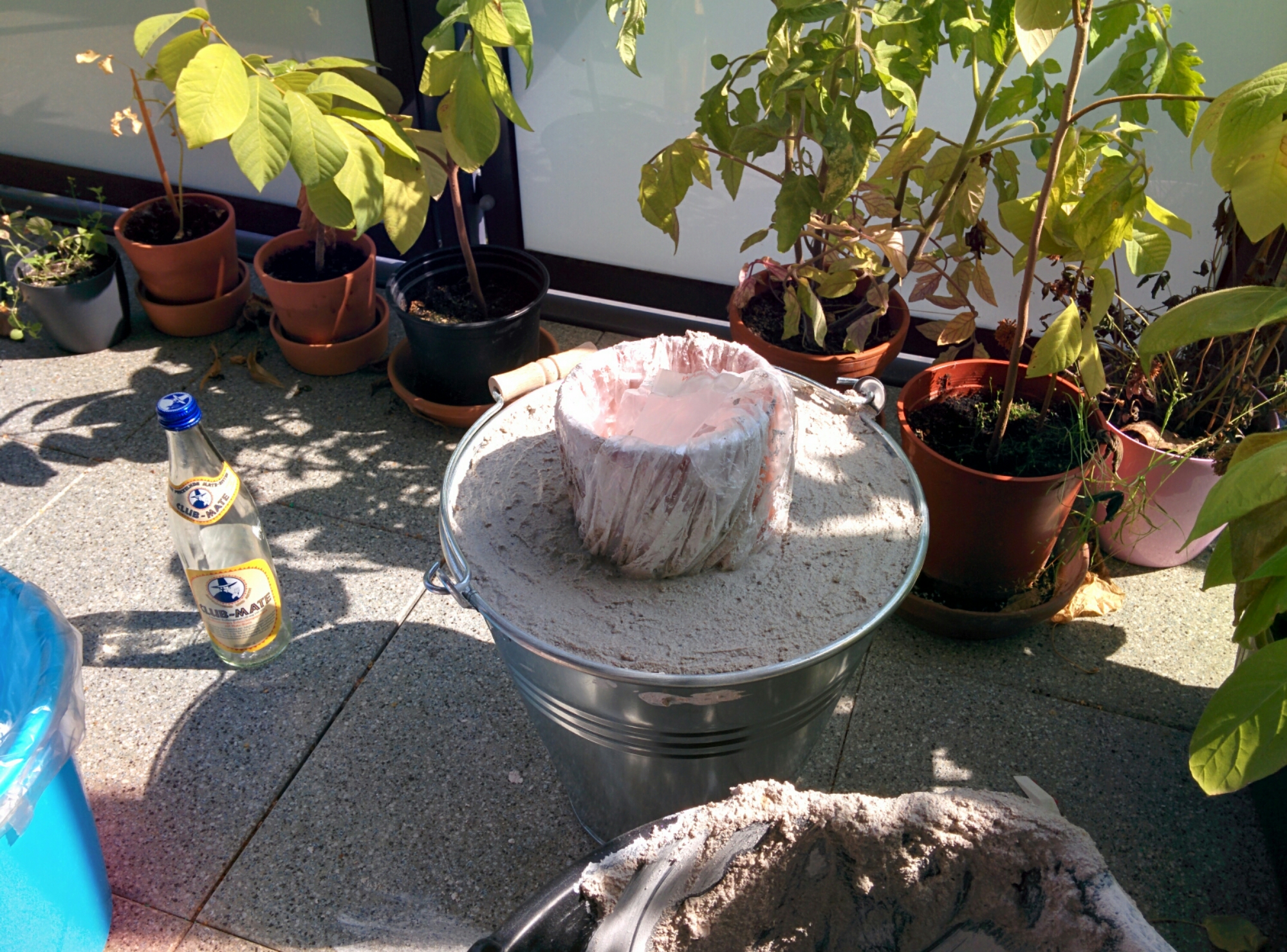 Couldn't get it loose, so I thought it would be easier the next day hoping the cement would shrink while drying.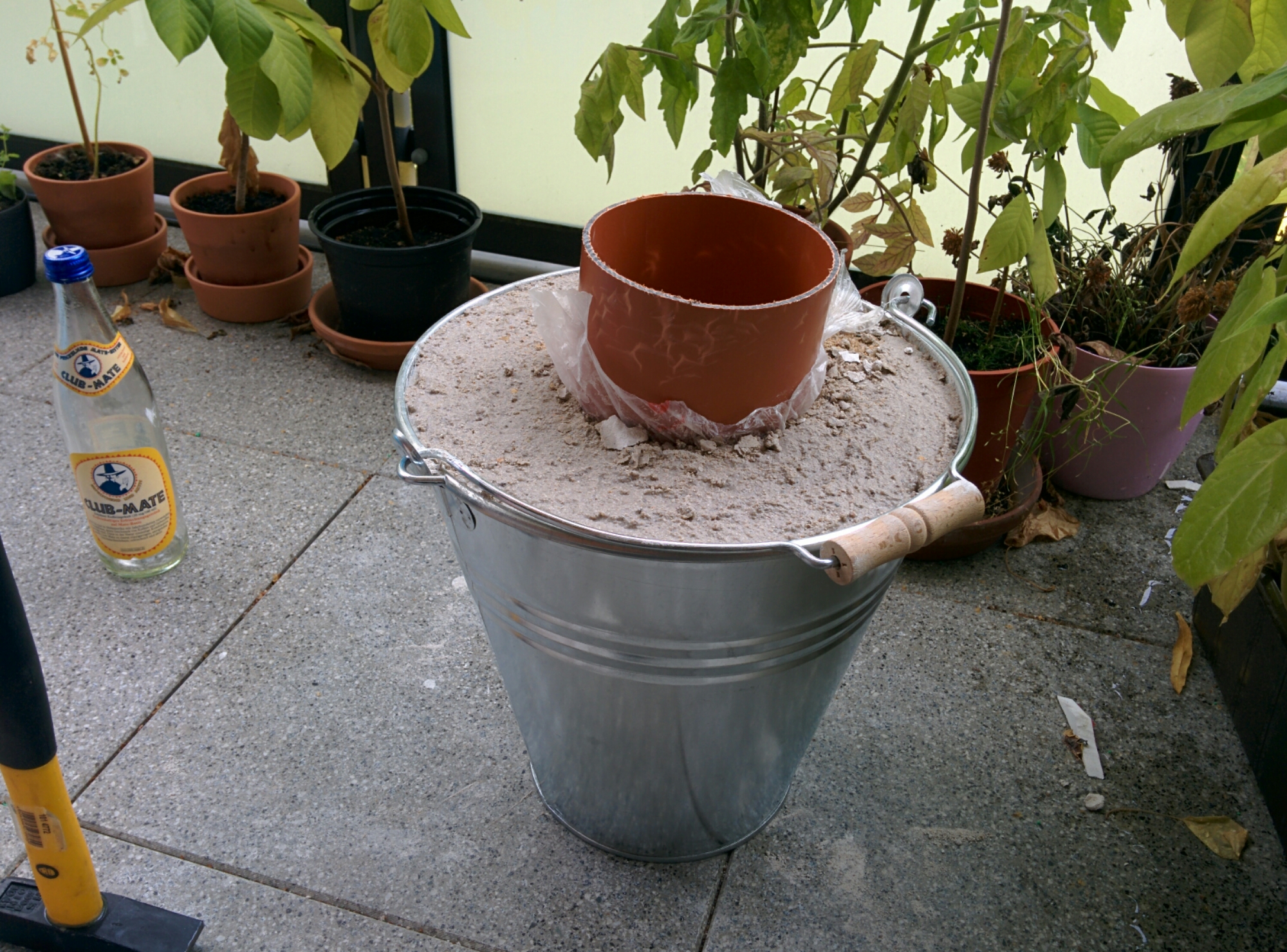 Well, it wasn't easier, but I got the pipe out: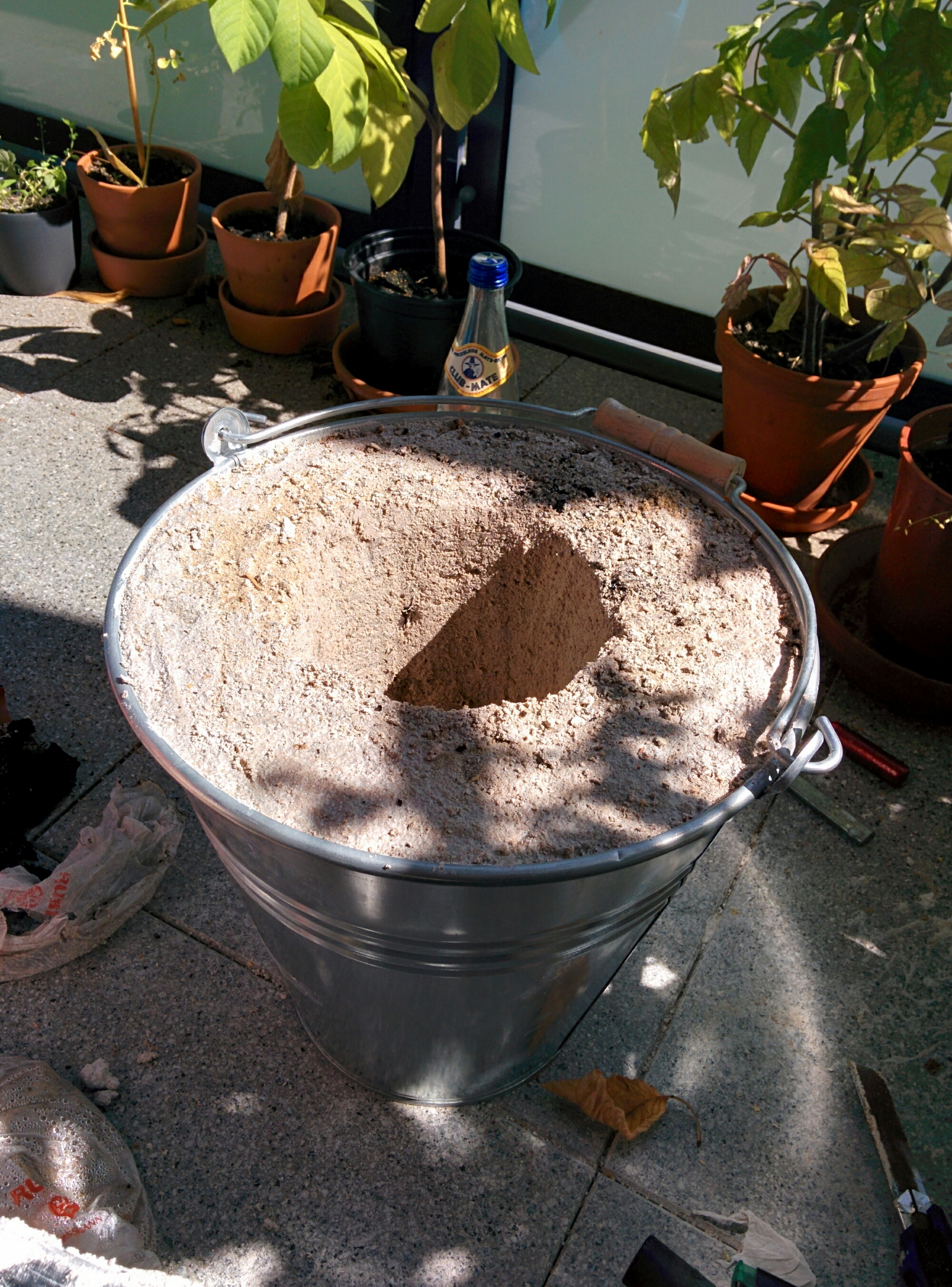 Next, holes had to be drilled. One big hole in the side, opening up the tunnel. And a lot through the cement into the tunnel so air could flow into the main chamber.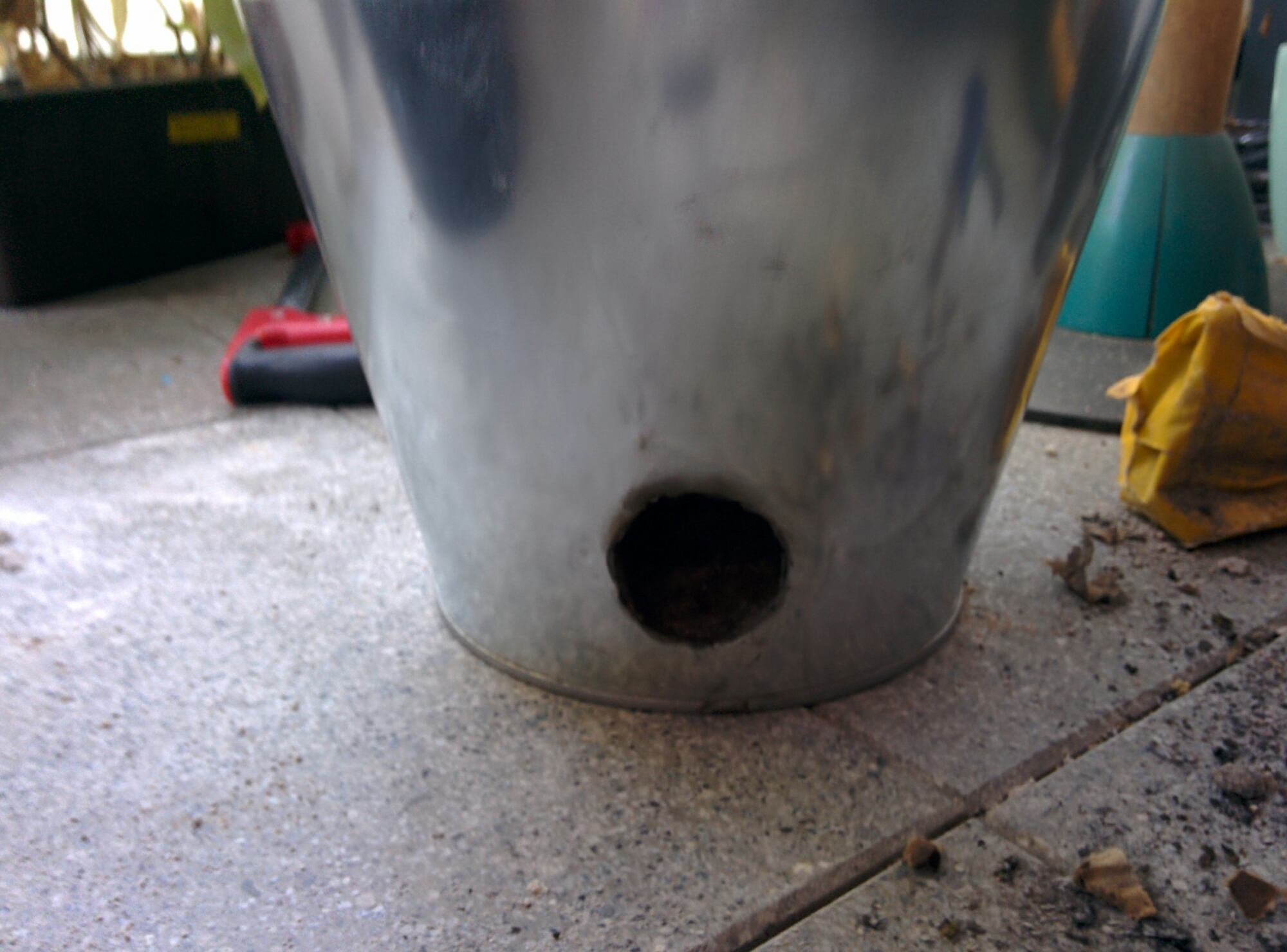 Finally a cover was needed, also made of cement, a huge hole still had to be made in the middle. Fits perfectly. The hot air gun is only needed as air supply, heat is switched off.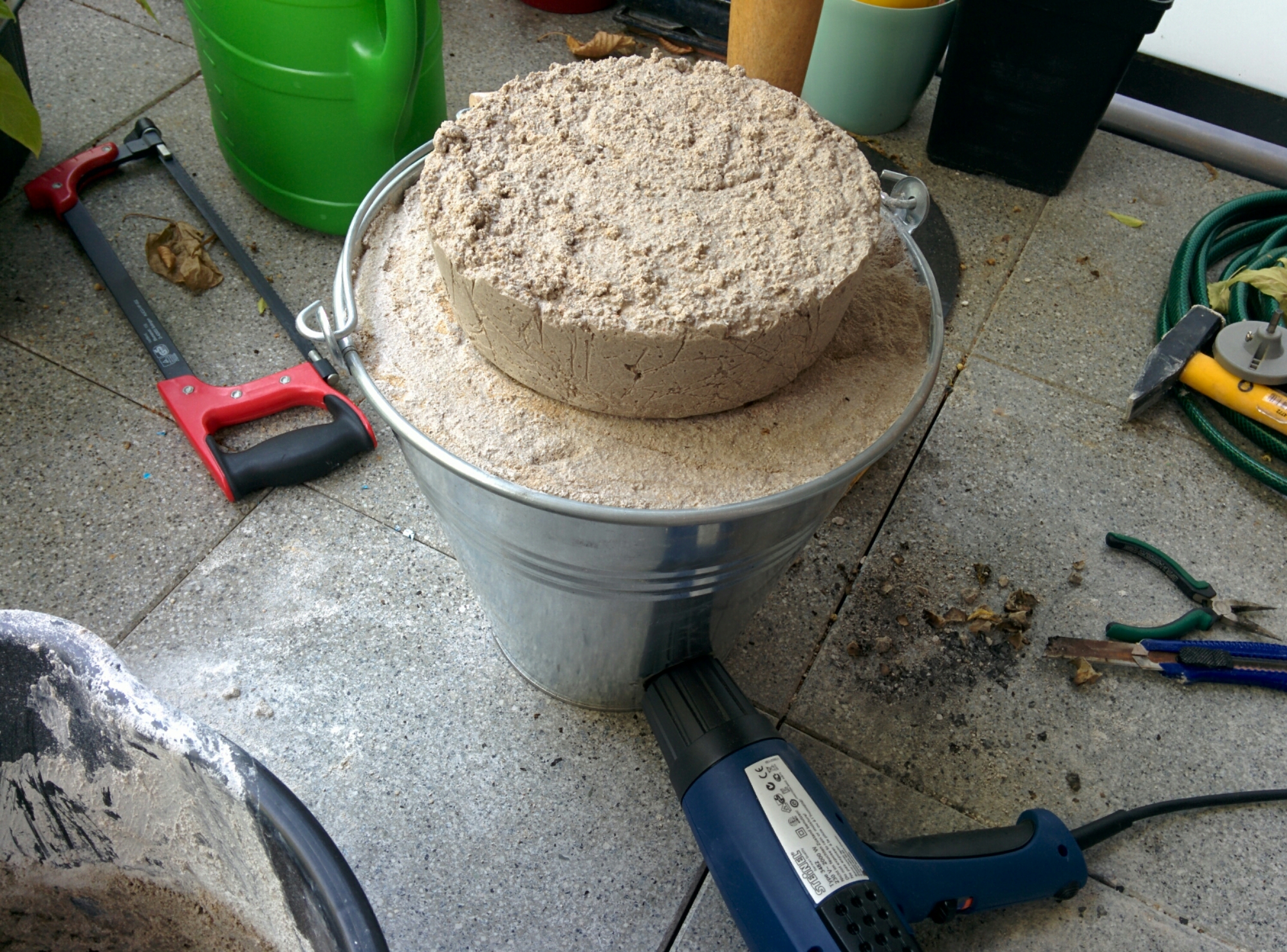 As a crucible I use an old oxygen bottle cut in half.
Heating it for the first time you have to go very slowly so the residual moisture doesn't make the cement crack. Sadly I took no picture from the open oven (have to retake one), but in the middle of the bucket is the crucible, the coal is filled around it. Here you see the metal melting:

One of the first things I casted: crappy swords: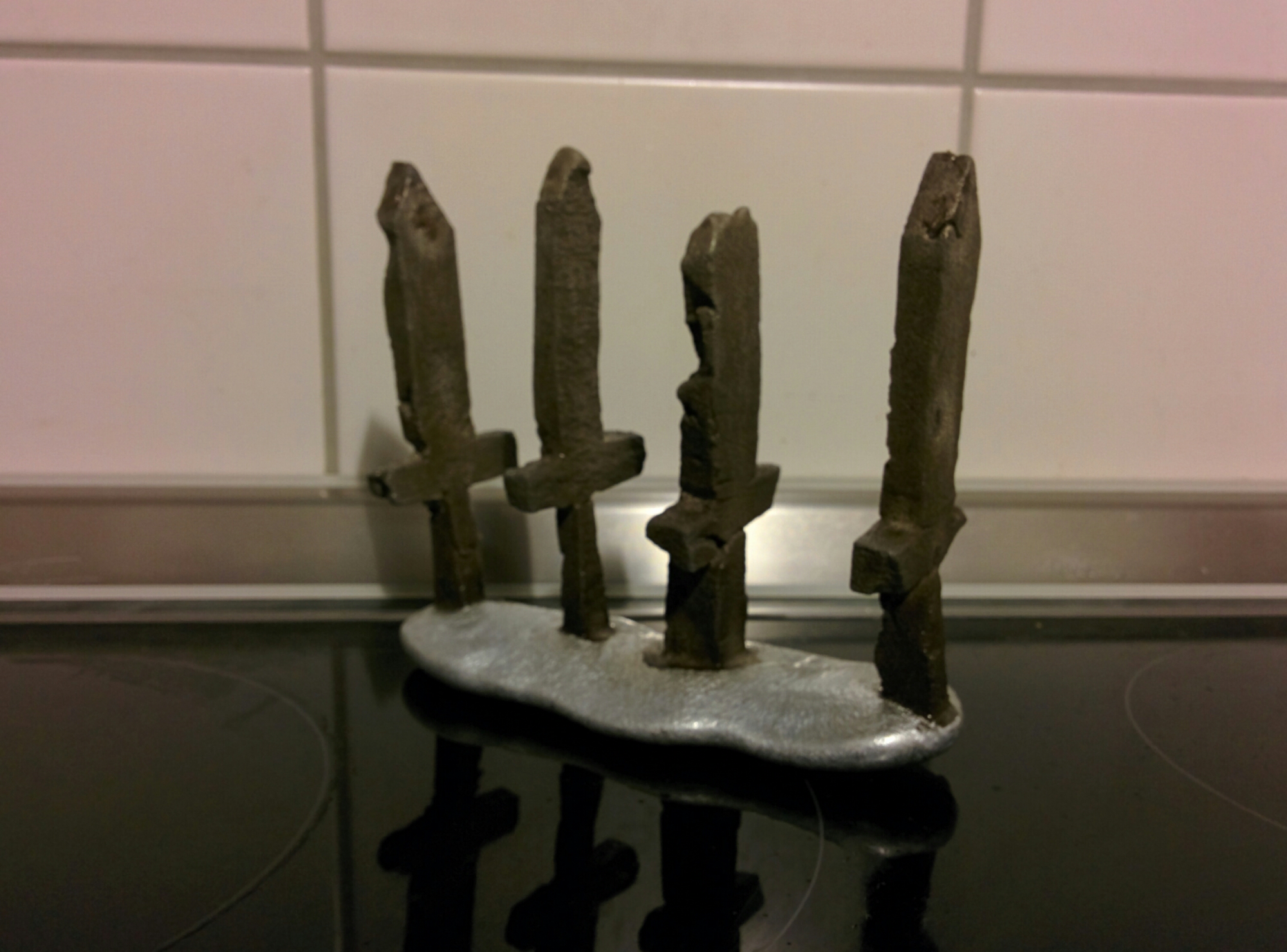 I used a technique called lost foam casting as it is the easiest way to start. You just carve your model out of Styrofoam, burry it in sand (the finer, the better), and spill the hot metal over it. The foam burns off and you have exactly the same shape now made of metal, just sand the black residue off. Advice: For starters only cast pieces fitting in your crucible, makes re-melting the metal way easier

Great fun, this foundry business!